Director's Corner
CCTSI Director Ronald J. Sokol, MD
Ron Sokol | CCTSI Director
Sep 14, 2021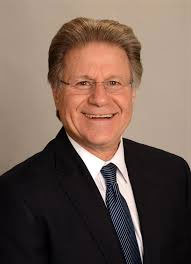 Dear members of the CU Anschutz research community,
As we enter the fall, it is heartening to have CU Anschutz students back in the classrooms. And as always at this time of year, we welcome new faculty and post-doctoral fellows to our exciting campus where you see research and innovation happening all around you. If you are new to campus, please take a moment to learn more about what the Colorado Clinical and Translational Sciences Institute (CCTSI) can do to assist you in your research and career: peruse our list of the Top 10 Things You Don't Know About the CCTSI and watch our brief video introduction to our many resources, services, trainings and funding opportunities. Then visit our website, loaded with information about all of our resources, services, funding opportunities and training and career development opportunities. Become a member on our website and access all of these valuable resources.
Watch the Recordings from the CU-CSU Summit
This year the annual August CU-CSU Summit was virtual, and the topic, which changes each year, was "Evolving Impacts of COVID-19: Research Advances in Colorado and Beyond". Keynote sessions included an Update on National COVID Efforts--Variants, Immune Protection, Vaccines and PASC from Mary Marovich, MD, director of the Vaccine Research Program at the NIAID. Speakers from CU Anschutz, CU Boulder and Colorado State University were featured. If you were unable to attend the event, you may view the sessions on our website. Though we certainly missed seeing one another in person, our research community expressed intense interest in both the topic and in participating in the annual Summit that is nearly a decade-long tradition of the CCTSI.
Changes to NIH Biosketch Format
We wanted to make everyone aware that the NIH has recently updated the format for the Biographical Sketch, which it requires for all NIH applications. Use of the updated format pages is required for applications and Research Performance Progress Reports (RPPRs) submitted for due dates on or after May 25, 2021. During the transition to the new Biosketch format, NIH will not withdraw applications that include the previous format. However, beginning with applications submitted on or after January 25, 2022, failure to follow the appropriate Biosketch format may cause the NIH to withdraw your application from consideration. Details on the Biosketch format, instructions and samples may be found here.
Kudos
Natalie Serkova, PhD, director of the CCTSI Pilot Grant Programs, has recently been appointed as the inaugural Deputy Associate Director for Basic Research-Shared Resources of the CU Cancer Center. Dr. Serkova is the founder of the University of Colorado Cancer Center's Animal Imaging Shared Resource. She is also nationally and internationally known for her leadership in pre-clinical imaging, as well as for her expertise in biomedical research infrastructure, serving on major NIH study sections that review research infrastructure and large instrumentation grants. In her new role, Dr. Serkova will work closely with Dr. Heide Ford and the Cancer Center team to develop center-level oversight, strategic planning and process improvement for Cancer Center subsidized shared resources and to identify new directions and advanced technologies to support cutting edge research. Congratulations to you, Dr. Serkova!
Congratulations also to Jane Reusch, MD, director of the CCTSI Research Studio Program, professor of medicine and associate director of the Ludeman Family Center for Women's Health Research, who has been named the recipient of the Endocrine Society's Outstanding Mentor Award. This award recognizes a career commitment to mentoring and a significant positive impact on mentees' education and career. Dr. Reusch, who continues to mentor pre-doctoral and postdoctoral fellows, has mentored 77 trainees through her research program.
Relocating to the Anschutz Health Sciences Building
By now many of you know that our Adult Outpatient Clinical and Translational Research Center (CTRC) and CCTSI administrative offices will be moving from the 3rd floor of the Leprino Office Building (LOB) to our new 30,000+ ft2 facility on the 6th floor of the new Anschutz Health Sciences Building (AHSB). We had planned to relocate this fall, but our move-in date has been pushed to December 2021. Between the dates of December 1 and 13, the following departments will move: Adult Outpatient CTRC Clinic and Nursing Services, Adult Core Laboratory, CCTSI Nutrition Core, Exercise Research Facility and the administrative functions of the Institute. If you have questions about the relocation or any of our services, please register for our next Town Hall on the move to AHSB to be held October 13 at noon. You may also find more information on our CTRC Move web page. We look forward to seeing our many colleagues and research participants in our new state-of-the-art facility!
Enjoy the golden aspen trees this month.
All the best,
Ron
Categories:
University - Image or video tags

|
Tags:
CCTSI
CU Anschutz
Research News
translational research