Director's Corner
CCTSI Director Ronald J. Sokol, MD
Ron Sokol | CCTSI Director
Jun 24, 2021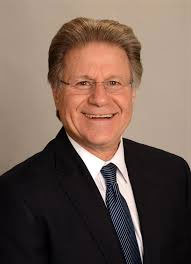 Dear CCTSI Community,
By now, many of you have heard that the Adult Outpatient Clinical and Translational Research Center (CTRC) on the third floor of the Leprino Building will be moving to a brand-new facility in the fall. In fact, much of the CCTSI will be relocating to the new Anschutz Health Sciences Building (AHSB) when it opens in late October. This includes the Adult Core Laboratory, the Nutrition Core, Exercise Research Facility and the administrative functions of the institute. We will hold several Town Hall meetings to answer questions, and you can find a recording of the first one, a slide presentation and more information on our
CTRC Move web page
. We are extremely excited about our new facility which will be state-of-the-art and engaging for our research participants as well as our staff.
As part of the CCTSI's work to foster a culture of diversity, equity and inclusion (DEI) and social justice, we have invited two community members to serve on the CCTSI Executive Committee. We are honored to have Djuana Harvell, PhD and Ricardo Gonzalez-Fisher, MD, MPH, FACS join our decision-making body, which helps to guide the CCTSI. Both Drs. Harvell and Gonzalez-Fisher are actively involved in our PACT Council that provides oversight and direction for all CCTSI community engagement activities. We believe their perspective and expertise will greatly benefit the CCTSI!
The CCTSI has just launched a
DEI web site
where you will find a statement of our commitment along with a small library of trainings and resources. As our DEI committee moves forward with its strategy to address DEI and social justice challenges, we will add more information that will be relevant for our research community.
Congratulations are in order for our Community Engagement leaders Don Nease, MD and Montelle Tamez! They led a successful grant application process for the
Community Engagement Alliance (CEAL) Against COVID-19 Disparities
. This NIH initiative is dedicating a total of $29 million to bolster research while helping communities disproportionately affected by COVID-19. The CCTSI's Community Engagement core is one of ten new teams across the country who will join the CEAL Alliance. These research groups will use different strategies to coordinate educational outreach, raise awareness about the importance of inclusive participation in COVID-19 testing, vaccine uptake and clinical trials. They will also seek to understand barriers surrounding prevention and treatment. Moreover, they will study the best ways to address these challenges and establish trust in the scientific process, while equitably distributing COVID-19 resources tailored to each community.
I want to take a moment to recognize a truly extraordinary member of our research community: Kristen Nadeau, MD. The American Diabetes Association recognized Dr. Nadeau with the
2021 Outstanding Scientific Achievement Award
. Dr. Nadeau received this honor for her research that demonstrates independence of thought and originality. A pediatric endocrinologist, Dr, Nadeau is an active user of our CTRC for her research to understand the mechanisms of youth-onset diabetes, obesity and insulin resistance. Ed Melanson, PhD says, "Congratulations Kristen! This is a well-deserved honor. You have made numerous scientific contributions to understanding insulin resistance in youth, and your studies are providing important insight into the clinical management and treatment of diabetes in youth. Your passion and commitment are an inspiration!"
Part of what has made our pediatric CTRC such a success over the years is the tireless efforts of Nurse Manager Lisa Lewis, BSN, RN, CCRC. Lisa, who has dedicated the past 18 years of her career to establishing an outstanding pediatric research nursing unit at our Children's Hospital CTRC site, and at UCH, will be leaving for a career change and has accepted a position as a Nurse Consultant with the Douglas County School District. We are enormously grateful for all Lisa has accomplished in pediatric clinical research, and most recently for her work to help establish the Pfizer BioNTech vaccine trial in young children at Children's Hospital Colorado. Lisa, you will be missed, and we send our best wishes for you in your new position.
I know many of you follow @CCTSI on Twitter and Facebook. Now you may also connect with us on
LinkedIn
learn about our many programs, funding opportunities and conferences. Speaking of events, please mark your calendars now for August 18 when the CCTSI CU-CSU Summit (virtual again this year) will take place. The topic will be the "Evolving Impacts of COVID-19: Research Advances in Colorado and Beyond". Dr. Mary Marovich from the NIAID will present a keynote on National COVID Efforts: variants, immune protection, vaccines and more. To learn more about the 2021 CU-CSU Summit and to register as an attendee,
click here
.
All the best,
Ron
Categories:
University - Image or video tags

|
Tags:
CCTSI
CU Anschutz
Research News
translational research