CSU opens Translational Medicine Institute
Increasing opportunities for CCTSI collaborations
Mary Guiden | CSU
Sep 30, 2019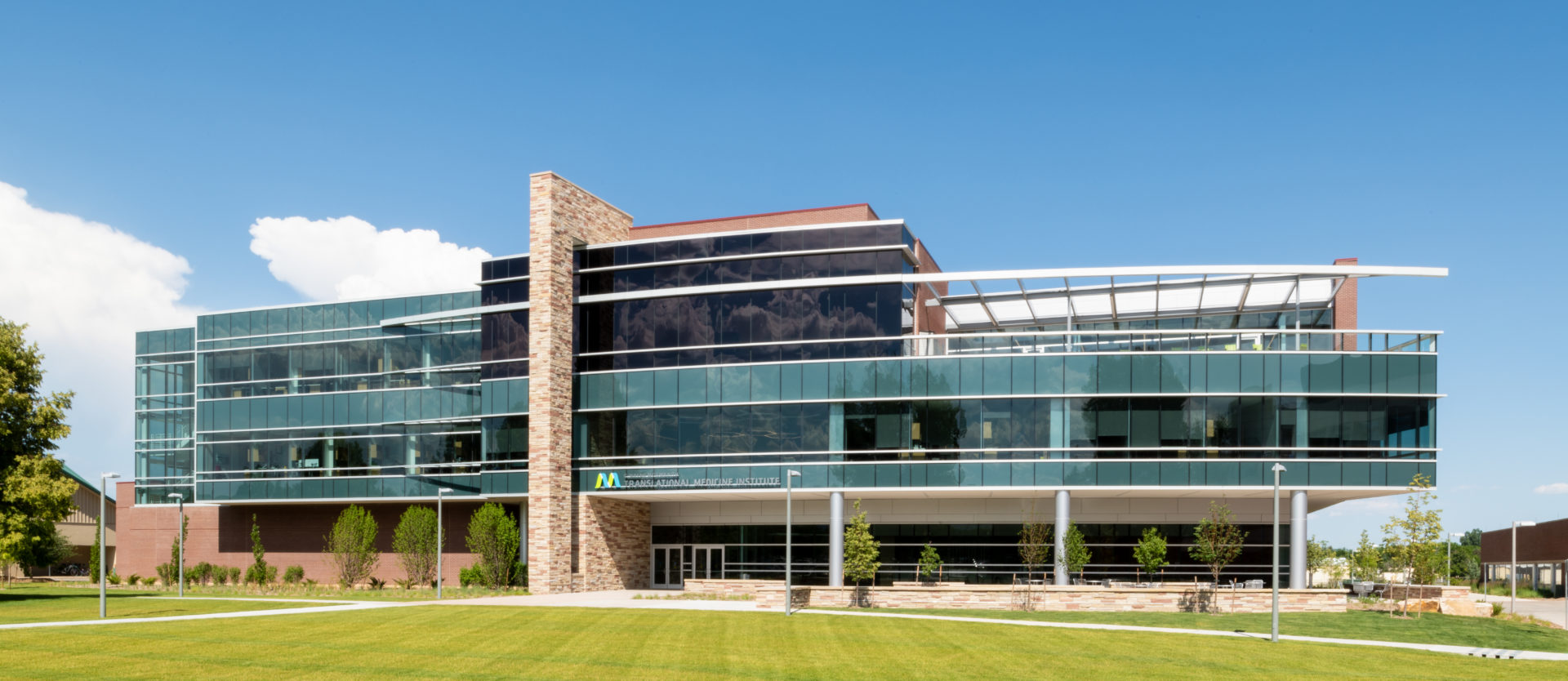 Earlier this year, Colorado State University celebrated the grand opening of the C. Wayne McIlwraith Translational Medicine Institute. McIlwraith, a distinguished professor and founding director of CSU's Orthopaedic Research Center, is an international pioneer in equine arthroscopic surgery. He has pushed the boundaries of research into biological therapies based on living cells and their products, including novel protein and stem cell therapies that help heal injured and degraded joints.
The institute was built on CSU's expertise in orthopaedic and musculoskeletal disease research, and the recognition that naturally occurring diseases of the horse, dog and cat mimic diseases in humans.
The goal of the institute is to harness these similarities to accelerate studies of disease pathogenesis, biomarker development, minimally invasive surgical approaches and use of biological therapies that benefit both humans and animals in many disease areas.

"This work will naturally resonate with CCTSI's efforts at CSU, including support of natural animal models as translational opportunities, and in fostering research collaborations among faculty at all CCSTI campuses," says Professor Sue VandeWoude, CSU's primary liaison to the CCTSI and associate dean for research in the College of Veterinary Medicine and Biomedical Sciences.
The Translational Medicine Institute is both a state-of-the-art new building and an exciting new center at CSU that provides tremendous opportunities for interdisciplinary studies that accelerate the translational pipeline.

"In particular, the center features advanced imaging and large animal surgery facilities, world-class continuing education space and specialized wet-laboratories to support regenerative and cell-based therapies. The TMI will facilitate collaborations among veterinary and MD clinician scientists, engineers, and other specialists to provide a unique setting to tackle significant health issues of humans and animals," said VandeWoude.
Moving the needle on human, animal health
Dr. Mark Stetter, dean of the College of Veterinary Medicine and Biomedical Sciences, described the expansion of CSU's south campus over the last 40 years ago, starting with the veterinary teaching hospital's move from the Oval on main campus to a cornfield on Drake Road.
"The Translational Medicine Institute, in its short time of existence, has become a primary cornerstone of the south campus," he said. Stetter said the institute is already moving the needle on human and animal health through its scientific advisory board members and trainings for medical professions who come from around the world to work with world-renowned clinicians.
"What happens here with the people and this place will make a huge difference," he said.
A search for TMI Director will be launched in October. For more information about TMI activities or to schedule a visit, contact Interim Director Brett Anderson,
Brett.Anderson@colostate.edu
.
Categories:
University - News and events tags

|
Tags:
CCTSI
research
Translational medicine institute