LITeS celebrates 10 years
Team science and innovation training for faculty
Wendy Meyer | CCTSI
Jun 24, 2019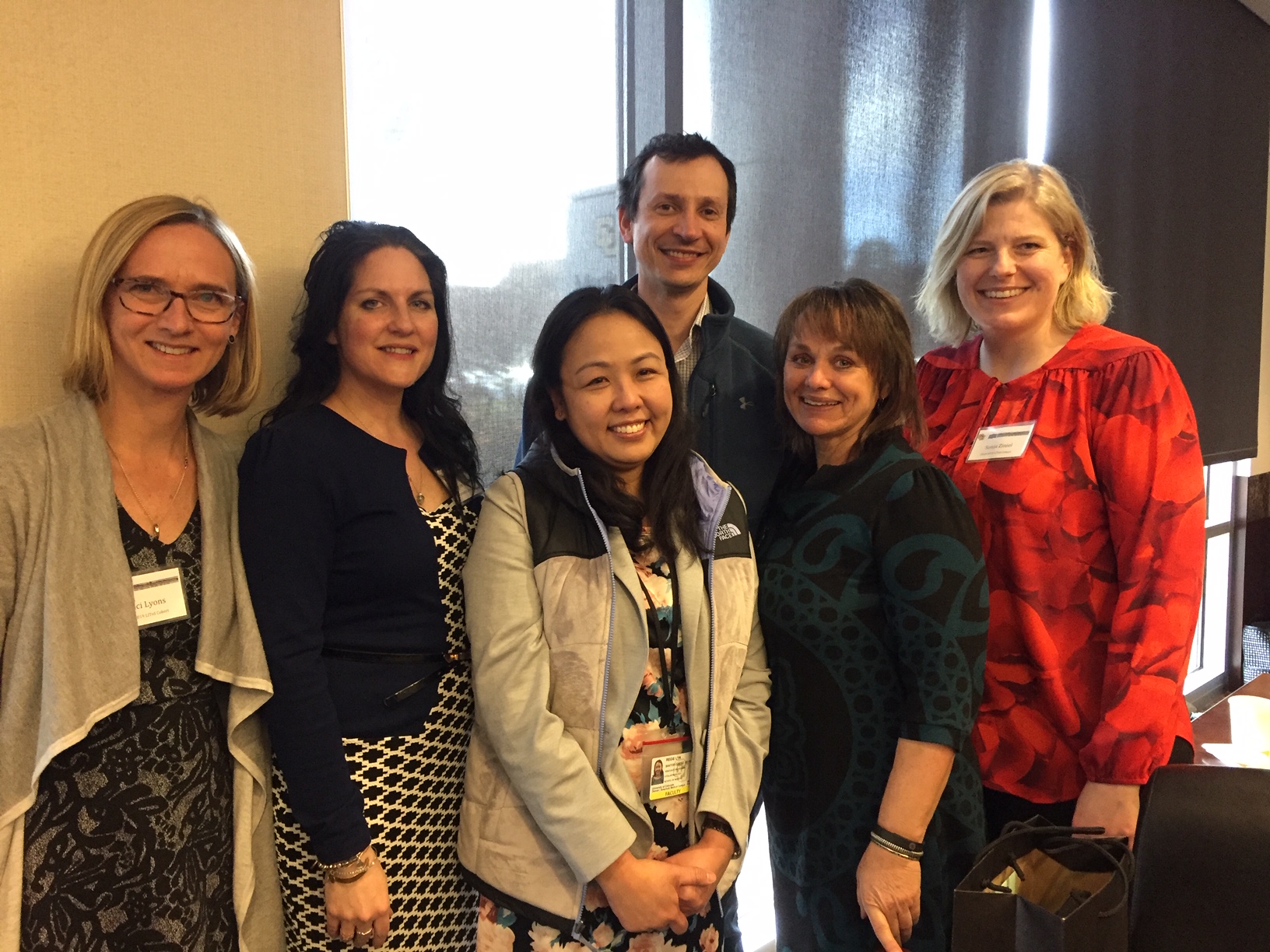 No one would argue that the way doctors work together has changed over the past 40 years. In 1970, it took just two clinicians to care for one hospital patient; at the end of the 20th century, it was taking more than 15 clinicians to care for the same typical hospital patient. "We are all specialists now," says Atul Gawande, public health leader, writer and surgeon. "Everyone just has a piece of the care."
How do we teach physicians and scientists to work together for the welfare of patients--and also for the benefit of institutions that train doctors and researchers? One answer is the Leadership in Innovation and Team Science (LITeS) program of the CCTSI, which celebrated the graduation of its tenth cohort this spring.
Structured as a yearlong experience, emerging faculty leaders attend a series of two-day workshops, collaborate throughout the year on a team project and receive the benefit of individual coaching sessions. In addition to enhancing leadership skills, LITeS fosters team science by creating a network of colleagues who serve as resources for one another across the university and the CCTSI. It also expands opportunities for cross disciplinary collaboration.
LITeS Acting Director Susan Johnson, PhD said the program traditionally trained senior faculty members but this year the model included "emerging" or future leaders of the university. "They have all passed the mid-point review of assistant professor up to the mid-point review of the associate professor level," said Johnson. "We invited them to design their own team projects for the first time and they are really interesting and really exciting!"
The 2018-2019 cohort was comprised of four teams who worked together during the course of the year to learn about leadership styles; interpersonal and team skills for leading, managing and working with colleagues and process skills for increasing quality and efficiency in an academic setting. They also chose a real world project to tackle and present at the end of the program. Topics included how to increase faculty opportunities for collaboration using social media; recognizing community service in professional advancement; barriers and facilitators to becoming an independent investigator (in the K to R transition); and advancing faculty wellbeing at the University of Colorado and Colorado State University.
Teams made their final presentations to a panel of university leaders who listened and weighed in with comments or suggestions. This year the panel included CCTSI Director Ronald Sokol, MD, Associate Vice Chancellor for Regulatory Compliance Alison Lakin, PhD, Provost Rod Nairn, PhD, Oncologist Kian Behbakht, MD, and Vice Chancellor of Advancement Scott Arthur.
"The most valuable aspect of the program was learning more about ourselves and our styles of communication and conflict management, as well as learning to work as a team with colleagues you have just met from a variety of backgrounds," said LITeS participant Traci Lyons, PhD. "Presenting to the panel on the last day, and seeing the results of everyone's work, was very rewarding."
The LITeS program will be selecting the 2019-2020 cohort soon. For more information about the program, contact the LITeS Director
Judith Albino
, Acting Director
Susan Johnson
, or Program Manager
Galit Mankin
.
Categories:
School of Medicine

|
Tags:
Academic Medicine
CCTSI
LITeS
Team Science