Researchers in Focus: Betsy McFarland
Developing new strategies to prevent HIV and RSV
Wendy Meyer | CCTSI
Mar 18, 2020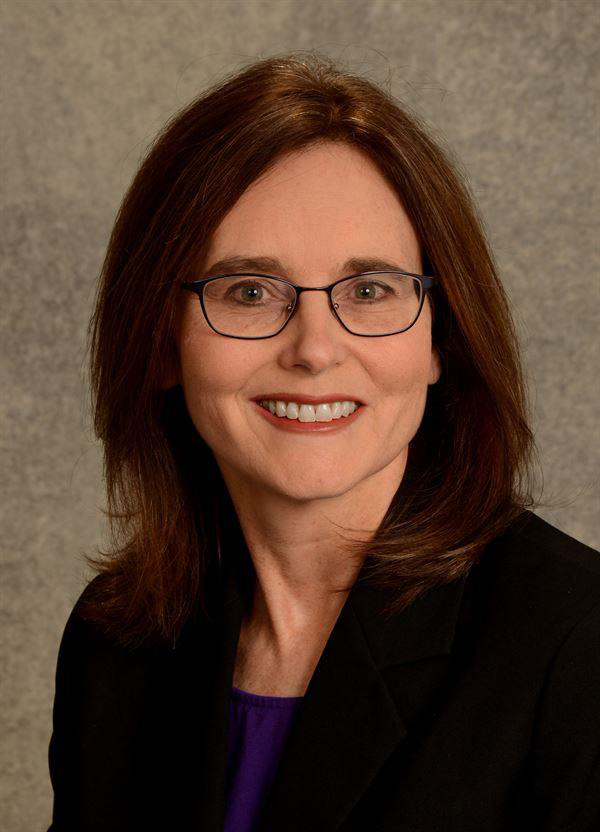 When Betsy McFarland, MD began her infectious disease fellowship at Children's Hospital Colorado in 1992, she treated children in the hospital who were living with HIV. The experience was pivotal. "You see a child that is suffering, and you think 'what can we do better?'" says Dr. McFarland. "To be able to participate in research that will make that child's life better or some other child's life better is so motivating, it makes you want to do this every single day."
And that is exactly what Dr. McFarland has done every day for the past 28 years: care for kids at Children's Hospital Colorado and conduct clinical research into the infectious diseases that plague them. As a result, she has been on the cusp of an historic rise and fall of HIV infections and deaths in the United States.
"When you start out in research, progress seems so slow. But I have seen the studies that we have done result in the transformation of HIV care," she says.
HIV vaccines with broadly neutralizing monoclonal antibodies

In 2017, there were more than 51,000 cases of new HIV infection in the United States. This means, there is still a danger of mothers living with HIV passing the infection on to their infants. One prevention and treatment strategy McFarland has been developing is the use of novel, broadly neutralizing monoclonal antibodies.
Monoclonal antibodies are made by identical immune cells that are all clones of a unique parent cell. In the last five years, researchers have been able to synthesize these antibodies in the lab for clinical use. The ones researchers choose are able to recognize a whole range of HIV viruses–HIV is very diverse quasi species, even within one person, there will be multiple variants of the virus. These monoclonal antibodies recognize lots of different HIV viruses.
McFarland says, "For kids born to a mother who has HIV, by giving them these antibodies, we could potentially prevent the children from getting it."
"We give a dose at birth. Then give another dose at three to four months of age. This would potentially protect the children," McFarland says. "We are looking at the safety and pharmacokinetics of these antibodies in infants exposed to HIV."
This research is in phase one, testing the safety, side effects, best dose and timing of a new treatment. It may also test the best way to give a new treatment and how the treatment affects the body. If the vaccine did work, it would be a valuable addition to current therapies. Right now, if someone is infected with HIV, the treatment is a daily antiretroviral medicine. McFarland notes that the supply chain of such medicine is a challenge in resource-limited countries. And compliance to daily medication can be an issue as well.
The first phase of her study is testing a shorter-acting antibody. She is preparing a second part of her study that will test a longer-acting antibody. So far, about 30 mothers and children are enrolled for both phases of the study. She uses the neonatal and pediatric Clinical and Translational Research Centers, both of which are resources of the CCTSI.
"It is very exciting to be able to bring this new type of treatment and prevention modality to an infant population. We have been very fortunate that the leaders in the field have been willing to move very quickly into the infant population."
Using reverse genetics to engineer RSV viruses

McFarland is also leading a vaccine study on respiratory syncytial virus or RSV—one of the most common and morbid respiratory viruses for young infants. It's especially problematic for infants with chronic health problems, resulting in a lot of hospitalization and deaths. There is no vaccine for RSV.
"The vaccine I am studying would be given to infants to induce active immunity. If they are exposed, they would be immune [to RSV], would not have clinically significant symptoms," McFarland says.
There is currently a monoclonal antibody available, but it has to be given every month and is very expensive.
She says, "We are working with a group at NIH that has virology knowledge and molecular tools to manipulate RSV. It is called reverse genetics. They are taking RSV and putting little pieces in or out of it to create reverse genetics virus. It is a fairly new concept."
The tools the researchers at the NIH are using have only been available in the last 10 years. McFarland describes the collaboration as true team science. "We are helping bring them the manipulated RSV into the clinical trials. Each one of these vaccines as they are designing it, can be studied in animal models. But it really has to be done in small studies in humans in order to move the therapy forward."
The study is currently enrolling participants, and is testing the safety of the vaccine to make sure infants don't have respiratory symptoms. The next step would be to do a large study to prove that the vaccinated infants make this immune response and that it is associated with protection. "We know they are making the immune response," she says. "We just don't know if it is enough to protect them."
Tags:
CCTSI; Children's Hospital Colorado; Research; HIV; RSV