What is the Study Monitoring Committee and how can it help you?
Wendy Meyer | CCTSI
Mar 18, 2020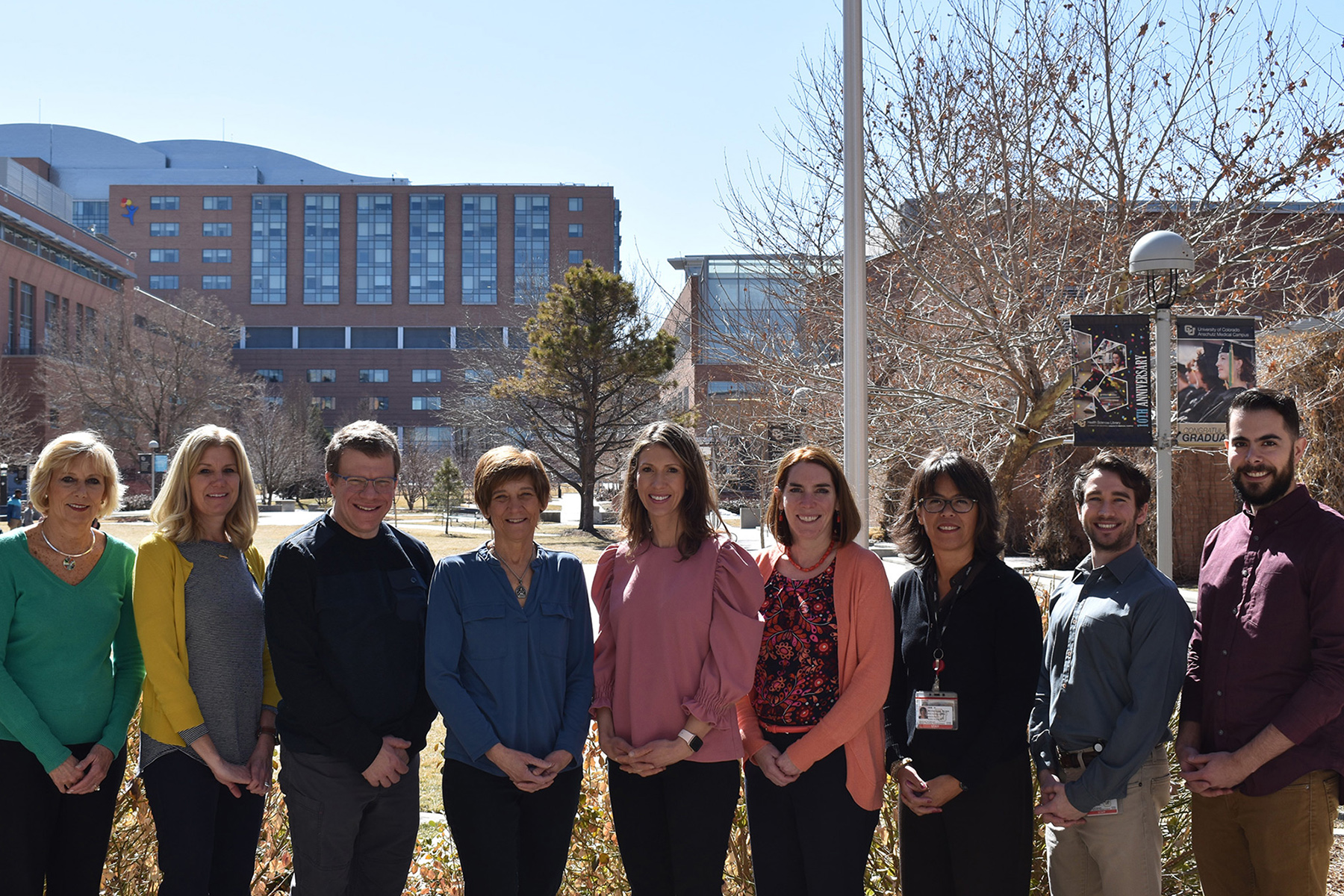 Everyone has experienced the elasticity of time—either "flying" or grinding to a halt. If you are the principal investigator (PI) of a research study, you might agree that time flies the fastest in the interval between your late-night proposal writing (where you promised that 150 individuals would participate in your study) and the date you actually have to meet that goal!
If you can relate to this scenario, the Study Monitoring Committee or SMC may be able to help. This committee of CU Anschutz exists to connect PIs with the many free resources to help them succeed in study recruitment. The committee meets once a month and reviews information from OnCore that highlights studies that may need some extra attention. The SMC then sends a letter to the PI of the study, informing him or her of the low rate of recruitment, asking if they need help and offering to match them with the resources that will make a difference in their particular situation.
"We have a duty to our patients and families who participate in these studies to make sure they actually happen. We need to make sure the study moves forward and that the scientific questions are being answered," said Amy Taylor, PhD, SMC member and research project manager at Children's Hospital Colorado.
Fellow SMC member Angela Fought, MS, senior research instructor in the Colorado School of Public Health said one strength of the committee is that it is made up of professionals from a diverse range of disciplines from across the university and affiliated hospitals. They bring their experiences to bear as they seek to support the investigators.
"Initially, investigators are informed about available campus resources that can be leveraged for feasibility information and recruitment, such as TriNetX, Health Data Compass, the Clinical Research Support Team (CReST) and the online CCTSI Recruitment Toolkit," said SMC Chair Barbara Hammack, PhD. "If investigators continue to be at risk for low accrual, we gather more information regarding recruitment barriers and then we suggest resources specific to each particular situation."
Taylor said she wants to ensure that PIs understand that the SMC is about full support of their research, "This is not punitive. We are here to advocate for your study just as much as you would." As the committee moves forward, Fought said they will keep track of what investigators say was the most helpful to them. This will ensure the SMC can be even more effective in the future.
If you have questions about the Study Monitoring Committee or help they may be able to provide, contact Dr. Barbara Hammack.
Tags:
CCTSI; Clinical Research