Director's Corner
CCTSI Director Ronald J. Sokol, MD
Ron Sokol | CCTSI Director
Jun 4, 2020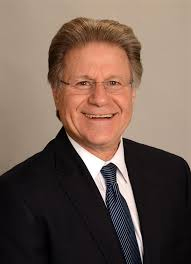 Dear CCTSI Community,
Everyone agrees that we are fortunate to have a multitude of videoconferencing tools and technologies that enable us to continue to meet and collaborate in the midst of the COVID-19 pandemic. But I am sure I am not alone in saying I miss seeing my CCTSI colleagues and research peers in the hallways, labs, clinics—and in face-to-face meetings. Nevertheless, we will continue social distancing as long as it is necessary to keep our community, team members and patients safe.
The good news is that some research faculty and staff have already begun a phased return to campus. CU Anschutz has created a resource that outlines a
Return to Campus Planning in the COVID-19 Era.
In alignment with the campus and our partner hospitals, University of Colorado Hospital (UCH) and Children's Hospital Colorado (CHCO), we are working towards the gradual, phased reintroduction of clinical research at all Anschutz Medical Campus CTRC units. That is why we have created a
new CCTSI webpage: Phased Reintroduction of Research at CTRCs
, to provide easy access to the policies and guidelines at each of the 3 institutions and within each CTRC space. Check the website frequently for detailed updated CTRC-specific processes and documents before scheduling any CTRC visit.
We are also planning for our annual academic conference called the CU-CSU Summit—which will be completely online this year. The theme this year will be
"COVID-19 and the Colorado Research Environment." Save the Date of August 19, 2020--and stay tuned in the coming weeks for more information about keynote speakers, the full agenda and virtual networking opportunities.
As always, please let us know if you have questions about our programming and services, especially in this era of COVID-19. Now more than ever, the world understands the importance of advancing translational research in healthcare. You, our members, are essential to this endeavor and the motivation for all we do.
All the best,
Ron
Categories:
University - Image or video tags

|
Tags:
CCTSI
CU Anschutz
Research News
translational research