Director's Corner
CCTSI Director Ronald J. Sokol, MD
Ron Sokol | CCTSI Director
Dec 14, 2021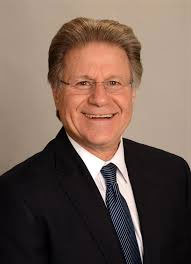 Dear members of the CU Anschutz research community,
Last year when the Annual Winter Pediatric Research Poster Session wrapped up, I was confident that we would be gathering in person for the January 2022 event. I was wrong. As disappointed as I am by this, I am grateful that the virtual format allows investigators to share their work in a very personal way and to engage in meaningful discussions with peers. So please take a moment to register to attend the Pediatric Research Poster Session. Or if you'd like to share your research, sign up to present your research online. We are fortunate to be able to involve our talented faculty as moderators for each themed poster grouping, which will allow each poster author to present their poster briefly during the Zoom moderated "walk-around" sessions.

You will need to provide a PDF version of your poster for a web-based display of your research and findings. If you plan to present a poster, we ask you to apply to present your poster by December 20, 2021. If you are a Presenter, you will need to upload a PDF of your poster by December 27, 2021. If you plan to attend the session, we ask you to register as an Attendee by January 5, 2022.
As 2021 draws to a close, I want to acknowledge everyone who has been part of the incredible commitments to COVID-19 research across the CCTSI: at CU Anschutz, CU Denver, CU Boulder, Children's Hospital Colorado, UCH, National Jewish Health, Denver Health and Colorado State University--and in our hospital and community partnerships. The dedication, innovation and sheer momentum I have witnessed across multiple research projects make me proud to be a part of such a vital Institute. Whether the topic is vaccine trials in the pediatric population, extending the reach of monoclonal antibody treatments to populations hardest hit by the pandemic or providing trustworthy information through active community engagement and outreach, we are making a difference. Please take a moment to view the video we created that sums up some of these efforts.

Happy Holidays, and best wishes to all for a healthy new year,
Ron
Categories:
University - Image or video tags

|
Tags:
CCTSI
CU Anschutz
Research News
translational research