Director's Corner
CCTSI Director Ronald J. Sokol, MD
Ron Sokol | CCTSI Director
Dec 21, 2020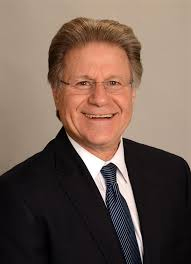 Dear CCTSI Community,

I believe most of us are eagerly anticipating the end of 2020. Yet before we usher out this tumultuous year, I want to take a moment to acknowledge some of the people who contribute to the success of our CTSA hub, our university and who advance the field of medicine and science. Our longtime CCTSI colleague Dr. Wendy Kohrt has been recognized as a Distinguished Professor by the University of Colorado. The designation is the highest honor awarded to faculty across the University of Colorado's four campuses. Dr. Kohrt was nominated for the honor by peers at the Anschutz Medical Campus and approved by the Board of Regents. She has served on the CCTSI's executive committee for many years, directing the operation of our Clinical and Translational Research Centers. We are grateful for her leadership and congratulate her on this well-deserved honor!

Dr. Adit Ginde (below) takes on a new role as the Director of the Trial Innovation Network Hub Liaison Team at the CCTSI. Dr. Ginde is an emergency physician and vice chair for research in the Department of Emergency Medicine; he is taking over for Dr. Tom Flaig who has become our Vice Chancellor for Research. Dr. Ginde says he is looking forward to utilizing the national TIN infrastructure to advance ideas from our local faculty toward successful, funded multicenter clinical trials.

In the past year, he has been leading coronavirus drug trials at UCHealth even as he has been a leader in the design and conduct of clinical trials on the international stage. Dr. Ginde's research focuses on epidemiological and clinical trials in the acute care setting, with a particular focus on the early care of critically ill and injured patients. He has extensive experience with designing, overseeing and implementing clinical trials in a variety of clinical environments, including emergency department, inpatient (including intensive care unit), perioperative and outpatient settings, particularly in the areas of acute respiratory failure and sepsis/infection. Dr. Ginde has been the lead investigator for five large multicenter clinical trials and participated in the design (as a protocol committee member) and implementation (as site PI) of over a dozen other clinical trials.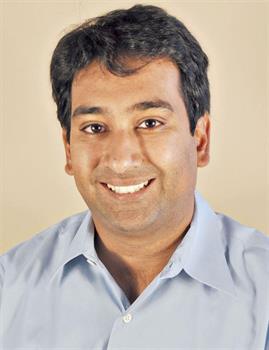 National leadership in clinical trials networks include the NHLBI Prevention and Early Treatment of Acute Lung Injury (PETAL) network executive and steering committees, the steering committee for the NHLBI Collaborating Network of Networks for Evaluating COVID-19 and Therapeutic Strategies (CONNECTS) and steering committee for the trans-NIH Accelerating COVID-19 Therapeutic Interventions and Vaccines (ACTIV)-3 platform trial. Funding for this work includes NIH (including NHLBI, NINDS, NIA, NCATS), DoD, CDC, foundation, and industry sponsors. Welcome, Dr. Ginde!

I would be remiss if I did not extend my gratitude to Dr. Janine Higgins, director of operations for the CCTSI. Once the pandemic shuttered most of the research on campus that was not therapeutically essential or related to COVID-19, policies on the types of research that would be allowed to resume have changed every few weeks. Dr. Higgins has helped lead the charge to define our phased introduction to research across campus. This work includes leading the approval process of when and if studies could reopen, scheduling and leading all of the operations regarding COVID-19 and clinical research. Because this has been a very challenging and at times thankless task, I want to ensure Dr. Higgins knows how much we all appreciate her energy, enthusiasm and dedication to her peers and their research endeavors. Many thanks, Janine!

If you haven't already signed up to attend our Annual Pediatric Research VIRTUAL Winter Poster Session, take a moment to do so now. Whether you want to present your research or simply attend the session, you will need to register.

Because of the COVID-19 pandemic, we will be holding this poster session online only and I hope you'll find this to be a very exciting and educational experience. PDFs of posters will be submitted and available for viewing online. This is an outstanding opportunity for you and your colleagues to showcase research, encourage new collaborations and ideas and interact with your colleagues who you might not see as often as you used to. The session will take place Friday, January 22, 2021 from noon to 2 PM.

So as we look towards the holiday season, I hope you all have the opportunity to celebrate safely with your families. Like you, I am looking forward to getting vaccinated and having a less chaotic 2021. Yes, I am eagerly awaiting the vaccine rollouts—but 2021 will also mark another year that I have the privilege to collaborate and communicate with so many talented, hardworking and inspiring individuals in our CCTSI community.

All the best,
Ron
Categories:
University - Image or video tags

|
Tags:
CCTSI
CU Anschutz
Research News
translational research