Director's Corner
CCTSI Director Ronald J. Sokol, MD
Ron Sokol | CCTSI Director
Mar 18, 2020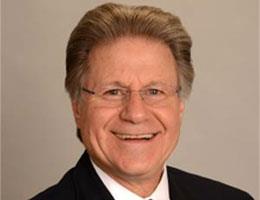 Dear CCTSI Community,

With the new Coronavirus pandemic, the CCTSI will align our activities and training programs with the university and our hospital partners. Please see our website for a link to the Coronavirus Research Guidance website of CU Anschutz for up-to-date information.

Every year in January we host an External Advisory Committee (EAC) meeting where we bring in a panel of experts to review our programs. The directors of our CCTSI programs deliver presentations over a two-day period. The committee listens, engages our leaders in lively discussion, provides recommendations and ultimately writes up a report on the state of our the CCTSI, which we submit to NCATS/NIH.

On January 23 and 24, 2020 we held our 12th such meeting for the CCTSI. I want to extend a special thank you to our program directors, and indeed all of the staff on the ground who do the important work, day-in and day-out, which makes our institute one of the best CTSA hubs in the nation. We are also especially grateful to our EAC reviewers for playing a vital role in our programs. It was very productive meeting, and we were excited to have CU Anschutz Chancellor Donald Elliman and Dean John. Reilly Jr. from CU School of Medicine participate as well.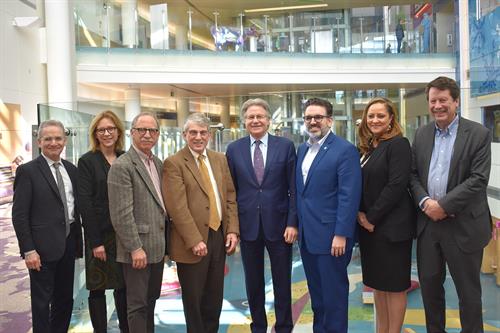 A few weeks ago, our campus received the news that Thomas Flaig, MD was appointed vice chancellor of research for CU Denver | Anschutz after serving in an interim capacity since last August. Dr. Flaig is a member of the CCTSI Executive Committee and leads our Trial Innovation Network Hub Liaison Team. We know firsthand what a strong and effective advocate he is for the advancement of research and translation of discoveries from the lab to the clinic and beyond. We are excited to see him continue his work connecting research efforts across this campus and among all of the CU campuses, while expanding research activity and partnerships. Congratulations, Dr. Flaig, we are excited to see what you will accomplish in the years ahead!
Within our own institute, we also have a few changes in leadership. We bid farewell to Dr. Elaine Morrato who pioneered new entrepreneurial training programs like I-Corps@CCTSI while strengthening our Dissemination and Implementation core. We are excited to bring aboard two new academic leaders, Drs. Cathy Bodine and Bethany Kwan, who will apply innovative ideas along with their deep experience. Read more about their new roles here.

As always, please let us know if you have questions about the programs and services we provide. You, our members, are the motivation behind everything we do.

All the best,
Ron
Categories:
University - Image or video tags

|
Tags:
CCTSI
CU Anschutz
Research News
translational research