Director's Corner
CCTSI Director Ronald J. Sokol, MD
Ron Sokol | CCTSI Director
Mar 30, 2021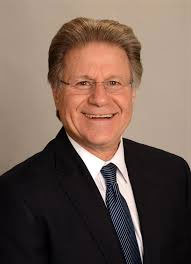 Dear CCTSI Community,
March 5th marked the one-year milestone of the first positive case of COVID-19 in our state. Soon thereafter, our labs and campus effectively closed, and we transitioned to a world of remote work. Thankfully, over the past 12 months, our research operations have gradually opened back up safely and CCTSI researchers are more productive than ever. Thank you to everyone for your patience, coupled with your tenacity, to forge ahead with the important work you do every day. Now more than ever I am proud of the researchers, trainees and staff of the CCTSI.
Early in the year, we hosted our External Advisory Committee—for the first time virtually. This group of clinical and translational science leaders from across the country spent two days listening to our presentations describing our operations, achievements and the many ways in which the CCTSI addressed the pandemic. Even though we could not gather in person for this annual meeting, the online meeting was well received, and our guests were highly engaged. Thank you to all our pillar program directors who helped to make this crucial event a success.
Later in January, we held our Annual Pediatric Research Virtual Winter Poster Session. Speaking for myself, I certainly missed the opportunity to walk through the conference center in the Children's Hospital Colorado and browse the posters, discuss research and share ideas with pediatric colleagues. However, the virtual session provided an essential opportunity to bring investigators together in a meaningful way and for junior investigators to present to and interact with established investigators. Thank you to everyone who either presented their work or attended a session.
I wanted to update you on the ways the CCTSI has been working to foster a culture of diversity, equity and inclusion (DEI) and social justice. We launched a DEI working group comprised of CCTSI faculty and staff, and have outlined a strategy to address DEI and social justice challenges. We surveyed our staff to determine their readiness to discuss DEI issues. Under the expertise of our Community Engagement Core and the Office of Diversity, Equity and Inclusion, we developed a series of mandatory trainings for our staff. And I wanted to highlight recent work from our Community Engagement Core Director Don Nease, MD and Deputy Director Montelle Tamez. Their
recent publication
in the
Journal of Clinical and Translational Science
calls on research funders and institutions to make community engagement obligatory in all clinical and translational research and to include BIPOC communities in a central and meaningful way. I could not agree more. There are more initiatives ahead this year, including examining our hiring and leadership promotion processes, addressing health disparities in our research operations and more.
We are firmly committed to continue to address systemic racism, inequities and health disparities as we work to develop a more inclusive university and institute. With your support and engagement, I am hopeful we can make a tangible difference.
All the best,
Ron
Categories:
University - Image or video tags

|
Tags:
CCTSI
CU Anschutz
Research News
translational research