CU plays lead role in National COVID Collaborative (N3C)
Harnesses COVID-19 patient data to speed treatments
Wendy Meyer | CCTSI
Sep 24, 2020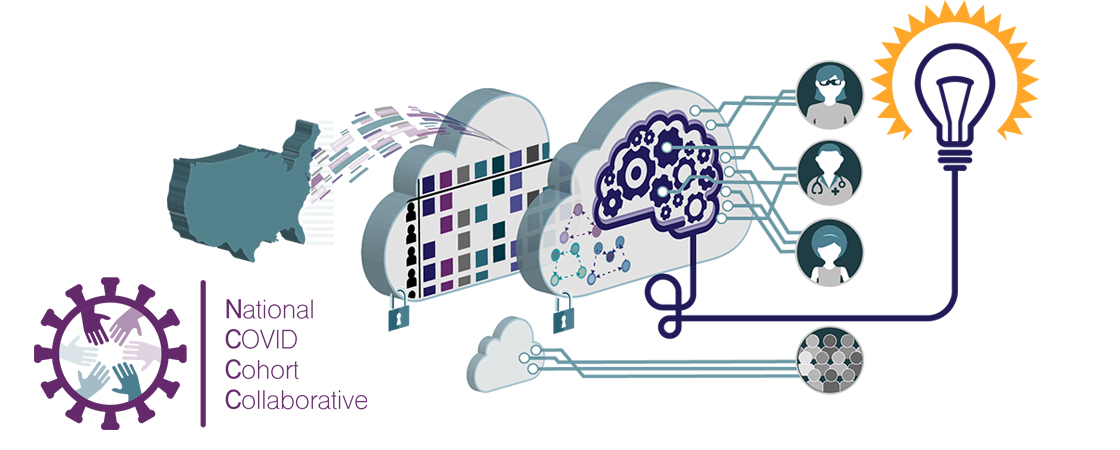 As the pandemic wears on, doctors are learning more about how to better care for patients with COVID-19, but there is still so much to learn. Moreover, the long-term effects of the disease are unknown. So the NIH and its National Center for Advancing Translational Sciences (NCATS) have launched a
National COVID Cohort Collaborative (N3C)
to collect electronic health record (EHR) data from partners across the U.S. in a secure cloud-based enclave. The goal is to turn data from hundreds of thousands of medical records from coronavirus patients into effective treatments and predictive analytical tools that could improve patient outcomes during the global pandemic.
The University of Colorado Anschutz Medical Campus is
playing a key role in N3C
. That work is being led by Tell Bennett, MD, MS, director of Informatics for the
Colorado Clinical and Translational Sciences Institute (CCTSI)
and critical care physician at Children's Hospital Colorado.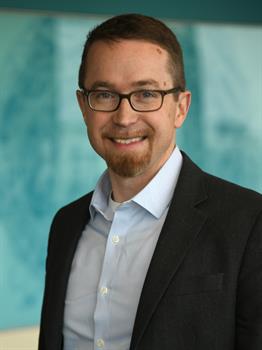 "There is an urgent need for this large centralized data resource so we can gain knowledge about the disease and build informatics-based tools so we can take care of patients better," says Dr. Bennett (at left).
The goal of the N3C is to build a very large patient-level EHR data resource focused on COVID-19. More than 50 centers will be involved. One of the reasons this resource is important is that each medical center may not have enough patients with different subtypes of the disease to conduct the necessary clinical science. By having a centralized data resource, sample sizes will be large enough; researchers from across the country may access the data.
The secure, cloud-based database is certified through the Federal Risk and Authorization Management Program, or FedRAMP, which provides standardized assessment, authorization and continuous monitoring for cloud products and services. NCATS is funding and supporting the database, which contains records from patients who have undergone coronavirus testing or are suspected to be infected.
Individuals granted access to the database will be able to run algorithms on this first-of-its-kind patient data set without seeing actual patient records. A safe derivative of the patient data called synthetic data also will be available. (A synthetic data set has the same statistical properties, e.g. distributional characteristics of variables, as its equivalent "real" data set, but is fake. Therefore, sharing synthetic patient data, in theory, does not carry the same risk of reidentification as sharing real patient data.)
Moreover, the portal will include artificial intelligence and machine learning tools to help researchers address key clinical and translational questions.
"This effort demonstrates how the existing resources of the National Center for Advancing Translational Sciences and Clinical and Translational Science Awards Program hubs can be leveraged to quickly address public health emergencies," said Michael G. Kurilla, MD, PhD, Division of Clinical Innovation director at NCATS. "The National COVID Cohort Collaborative represents a shared vision to make data more meaningful, open and accessible to the research community to study COVID-19 and help identify urgently needed treatments."
Bennett's leadership role nationally is to co-lead the N3C's Clinical Scenarios and Analytics group. "We will do early analyses that will be available for use by other investigators in the future," says Bennett. "So if we write code right now, for one of early papers coming out of N3C, that code will be available for everyone who wants to work with it going forward."
On the Anschutz Medical Campus, Health Data Compass, Research Informatics at Children's Hospital Colorado and the CCTSI Informatics Core will all be involved.
Scientists may apply to access the
N3C data enclave
. Investigators may also
find support and sign up for "Office Hours"
that are being held every Tues and Thurs. For questions about CU Anschutz participation in the N3C, please contact
Meg.Rebull@cuanschutz.edu.
Categories:
School of Medicine

University - Image or video tags

University - News and events tags

|
Tags:
CCTSI
COVID-19
informatics
N3C
NIH