Five Questions for Lilia Cervantes, MD
Wendy Meyer | CCTSI
Mar 30, 2021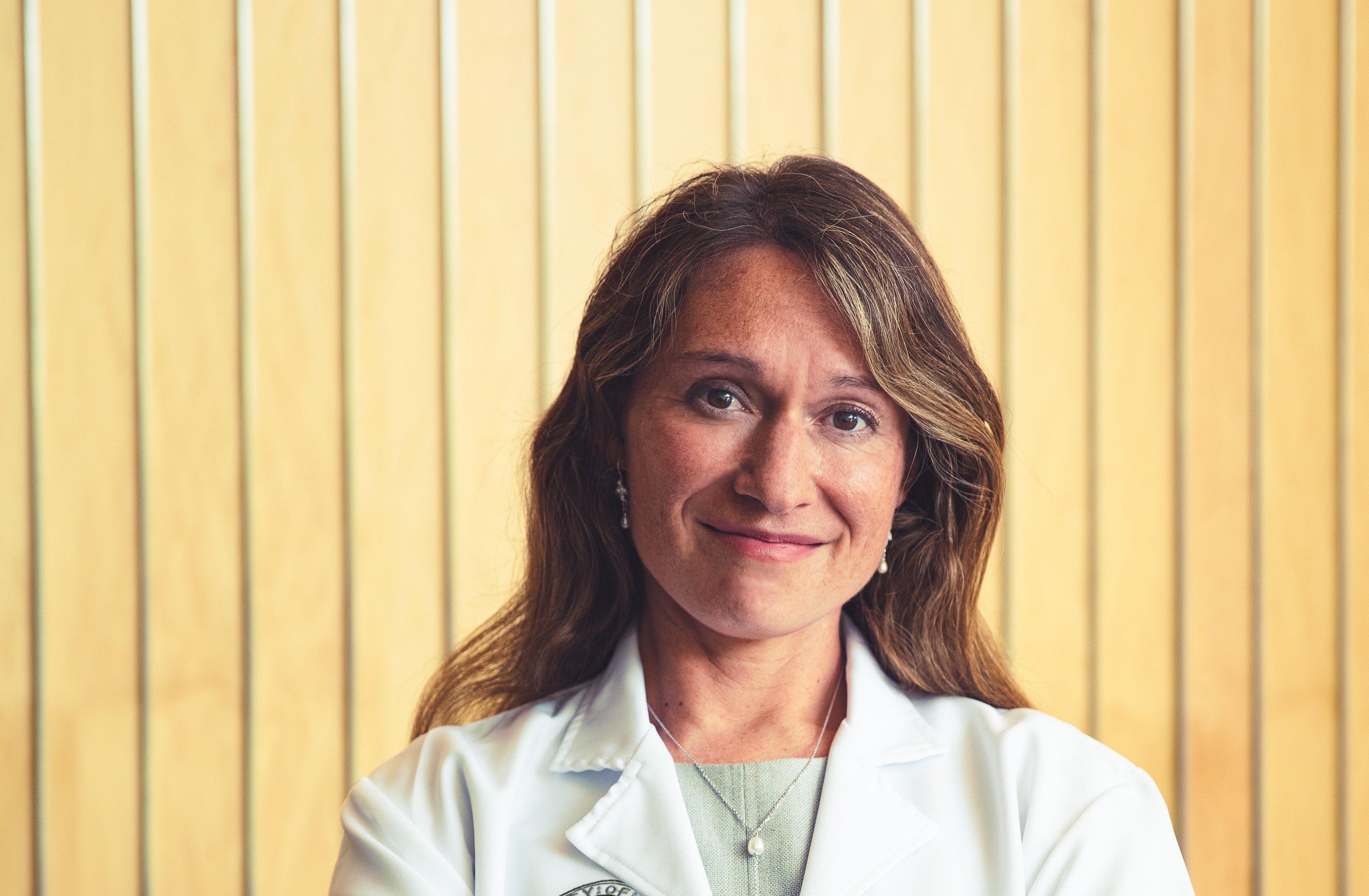 Associate Professor of Medicine Lilia Cervantes, MD is a homegrown success story, a physician researcher and a changemaker. Growing up in Denver and receiving her undergraduate degree from CU Boulder, she went on to earn her medical degree and complete her internal medicine residency at the CU School of Medicine. For the past 12 years, she has worked as an internal medicine hospitalist at Denver Health, the safety-net hospital in Denver. Dr. Cervantes' research describes the worse outcomes of undocumented immigrants with kidney failure who rely only on emergency dialysis. As a result of Dr. Cervantes' research and advocacy, in 2019 Colorado Medicaid opted to include the diagnosis of kidney failure as a qualifying condition under Emergency Medicaid, expanding access to standard dialysis. Recently, she published a qualitative study on the experiences of Latinx individuals hospitalized for COVID-19.

What experience do you have with CCTSI programs and services?

I participated in the CCTSI K to R program in 2017 and received my K23 in 2018. I received outstanding feedback that allowed me to further shape my K23 and make it a successful application. I serve on the Partnership of Academicians and Communities for Translation (PACT) council, which is the umbrella program overseeing the community engagement research activities of the CCTSI. From 2015-2017, I participated in the Clinical Faculty Scholars Program (CFSP). During the second year of CFSP, I worked on my K23 career development aims; Dr. Adit Ginde was my individual mentor. In 2011, I participated in the CCTSI's Colorado Immersion Training program. This was such an incredible experience. I learned core principles of community-based participatory research and community-engaged translational research. I was on the Latinx track, and this experience allowed me to build relationships with the community partners I would later work with.


Could you describe your study and what you found?

The study sought to describe the experiences of Latinx individuals who were hospitalized with and survived COVID-19. We used semi-structured phone interviews of 60 Latinx adults who survived a COVID-19 hospitalization in public hospitals in San Francisco, California and Denver, Colorado, from March 2020 to July 2020. Transcripts were analyzed using qualitative thematic analysis. Data analysis was conducted from May 2020 to September 2020. This study puts a spotlight on the Latinx voice and informs public health and healthcare opportunities to reduce the burden of COVID-19 on the Latinx community.

In our findings, common themes included the prevalence of COVID-19 misinformation, COVID-19 as a compounding socioeconomic disadvantage and a reluctance to seek medical care. We identified themes with implications for healthcare systems, including experiences of social isolation during hospitalization, difficulty with discharge planning and the role of faith and community in recovery. We created a table that includes our findings and public health and healthcare opportunities for improvement. To reduce misinformation, we recommend delivering messages using Latinx-preferred media (e.g., radio, social media such as Facebook and Spanish TV), coordinating outreach via community settings (e.g., grocery stores, churches and schools) and employing community health workers as they are trusted individuals who can deliver messages in a way that is culture and language concordant.

Why did you want to do such a study?

Latinx in Colorado have been disproportionately burdened by COVID-19. It has been morally distressing to see my Latinx community hospitalized and dying at greater rates than other racial/ethnic groups. I grew up in the Valverde/Westwood neighborhoods and these are neighborhoods that have a high proportion of Latinx who work as essential workers, live below the poverty line and are disproportionately burdened with diabetes and depression. The neighborhood itself is hemmed in on its four sides by highways and is mostly devoid of parks. The life span in this neighborhood that I grew up in is 12 years shorter than the neighborhood I now live in.

As an internal medicine hospitalist, I was morally distressed that the majority of the patients we were seeing in the hospital were Latinx from these high-risk neighborhoods. I felt compelled to conduct a study that would help us understand the challenges they were facing during COVID-19. For this reason, we conducted qualitative interviews of Latinx who had survived a COVID-19 hospitalization on the challenges they faced before, during and after hospitalization.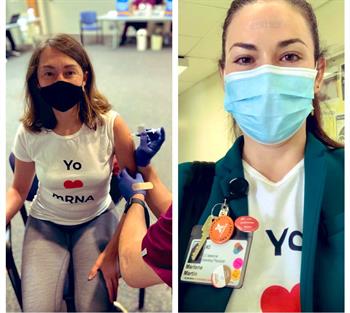 What would you want clinicians and researchers to know about your findings?


We found that COVID-19 was a compounder of socio-economic disadvantage. To reduce the fear of unemployment and eviction, we recommend providing financial support (e.g., paid sick leave, unemployment benefits, reduced evictions and loans to Latinx-owned businesses). Many undocumented immigrants lack safeguards and so they may be reluctant to be tested or to receive the COVID-19 vaccine. We recommend treating undocumented immigrants as integral to any public health response by identifying relief funds, renew two-year permits for temporary status and DACA recipients, rescind the public charge rule change, address deportation fears and provide information regarding the COVID-19 vaccine.
What would you want the general public to know?

To eliminate structural inequities and reduce COVID-19 among racial/ethnic minorities, we must engage the communities themselves to create solutions that are partnered and meaningful. We must aim to center the margins by inviting our communities to sit at the head of the table.
Tags:
CCTSI
COVID-19
Latinx