Helping academics engage with communities
Five Questions for Donald Nease, MD
Wendy Meyer | CCTSI
Jun 21, 2019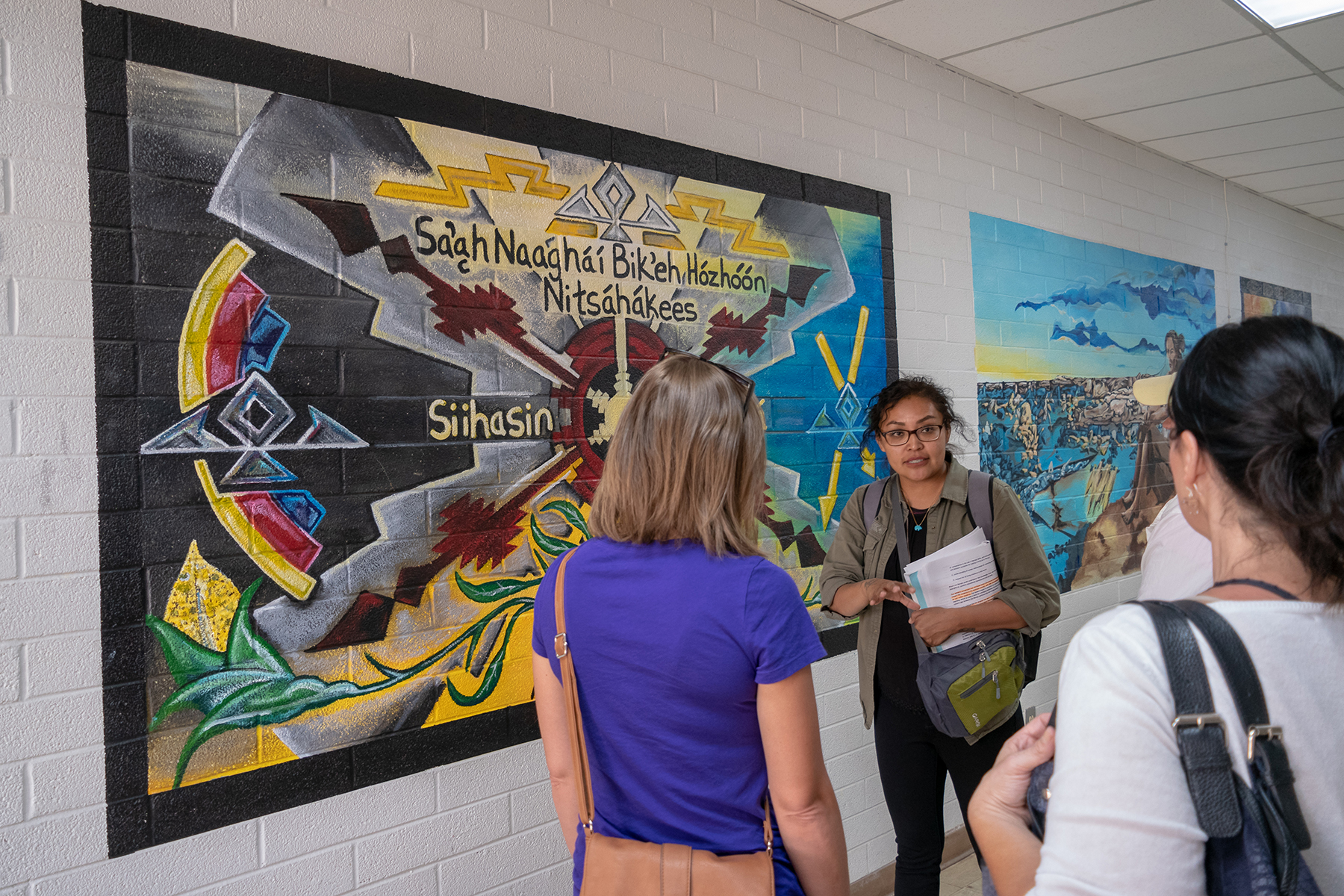 1. CCTSI's Community Engagement program is regarded as a model among CTSA hubs. What sets your program apart from similar programs across the country?
Part of what sets us apart is our wonderful infrastructure like the Partnership of Academicians and Communities for Translation (PACT) Council, our Community Research Liaisons, the Trailhead Institute and the educational work we do. Also, the fact that our pilot grants program is as robust as it is, has fostered community building and relationships with investigators that are interested in doing this type of work. All of this strengthens our program. And the fact that [Community Engagement Pilot awardees] obtain follow-on funding that is far greater than any other CCTSI pilot program also sets us apart.
In addition, a lot of CTSAs have money allocated to community engagement, but it may be tucked away inside another program. Here at the CCTSI, we are not embedded inside another program—we are our own full-fledged program. Through the CCTSI's Community Engagement program, we truly reach every school on campus!
2. You offer pilot grants through the Community Engagement program. What is unique about this grants initiative?
Others [CTSA hubs] have Community Engagement pilot awards, but our program has unique features that make it much more valuable. We have a two-tiered program. (There was a recognition on the part of Andy Kramer and folks who started the Community Engagement program that you first had to build meaningful partnerships with community partners. These partnerships facilitate an understanding on both sides of what matters to the other.) So in order to get funding, academics and community partners must sit down together, get to know each other, figure out what is going to make the best science and what is going to make most relevant project for the community.
Another feature is the way we review Community Engagement pilots. Our grants are reviewed by a pair of reviewers—one from the community and one from the academic side. We encourage them to sit down together to score the grant applications. Over and over, we hear how much folks learn in that process. It builds capacity and awareness on both sides.
The support we provide to awardees is also important. We provide dedicated coaching to those awardees, remembering the pilot funding is split between academic and community side. (And we require fairly allocated funding to both.) We have a kickoff where we go through basic principles.
We help matched groups work through putting together an advisory board or reaching consensus on particular issues. Coaches are matched to the grant, based on the grant's content and subject matter. We try to pull in folks who have expertise in which the grant is focused. These experts could include academics, PACT council members and our Community Research Liaisons.
3. What is patient centered outcomes research?
The core concept is that the outcomes that matter to patients are not always the ones matter to us [academics] or that are the easiest to get. For example, for a diabetic patient, as a doctor I am interested in getting his or her hemoglobin A1C down to 7. For a patient, he or she wants to know 'how does this affect my quality of life?' Engaging with patients is how you are informed about the outcomes that are important to them.
4. What would you want people in the CCTSI community to understand about the resources you provide?
We try to encourage researchers on campus to use the infrastructure we have built through the CCTSI. There are so many things you don't have to do from scratch. We can help you get connected to folks in the community who share your interest. You don't have to make cold calls. For those who want to get involved in patient centered outcomes research, but don't know where to begin, sign up for immersion training!
5. How would you describe your role as an academic researcher?
We aim to fulfill a responsibility to the general public by not just sitting in our ivory tower and locating our work here, but really getting out there engaging with people and making sure the work we are doing is aligned with the needs in the communities. That is our responsibility as a public institution. You can't do too much of that. Everything we do should be infused with that spirit.
Categories:
School of Medicine

University - Image or video tags

University - News and events tags

|
Tags:
Community
community engaged research
community engagement