Nokoff Advances Medical Understanding of Transgender Youth
Wendy Meyer | CCTSI
Apr 19, 2019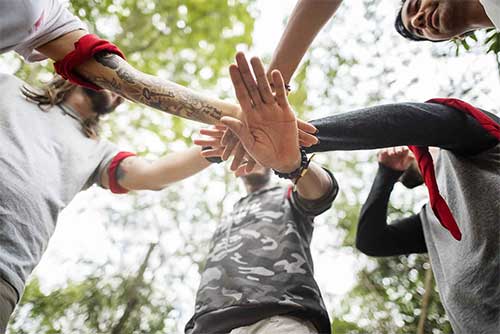 The TRUE Center for Gender Diversity at Children's Hospital Colorado started about five years ago to meet the needs of approximately 50 patients. (TRUE stands for Trust, Respect, Understand, Emerge.) Today the center sees more than 800 youth and their families. Natalie Nokoff, MD, is the pediatric endocrinologist who cares for these patients in the center, and leads several clinical studies involving transgender youth.

Her clinical interests include caring for children and youth who identify as transgender or gender fluid in addition to those born with a disorder or difference in sex development. She also helps individuals with a wide variety of pediatric endocrinology conditions including those affecting growth, puberty, thyroid, adrenal and many others.

"I love working with teens; they are really great," Nokoff says. "As a researcher and pediatric endocrinologist, I am interested in learning the short- and long-term health risks and benefits of puberty blockers, estradiol and testosterone."
Nokoff (pictured below) is currently leading a longitudinal observational study of transgender youth—half who have received a puberty blocker and half who have not, before and after they start testosterone clinically—to better understand the effect of puberty blockers and testosterone on health. The study is comprehensive, looking at everything from insulin sensitivity, vascular measures, exercise capacity and liver health. In addition, the study is looking at participants' sleep, diet and bone density to see if any of these change after testosterone therapy.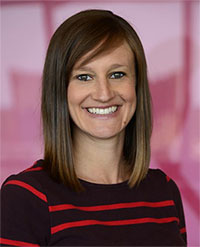 Austyn Blair, age 15, is one of the participants enrolled in the study. "Being a part of the study is just a logical step for him," says his mother Myrna Blair. "He wants there to be more medical information for people who are going through what he has. He wants to make their journey potentially easier and to raise awareness of gender identity issues."

Austyn started going to the TRUE Center before starting on testosterone. He had some lab tests in order to establish a baseline. Research nurses checked his glucose levels, completed bloodwork, performed an oral glucose tolerance test, performed imaging studies of his blood vessels, an MRI to look at his liver health, an exercise bike test and another imaging test, and a DXA scan to show how his body fat is distributed over his frame.

"They repeated all of these studies when he had been on testosterone for one month (except for the DXA test). They will repeat all of these tests again when he has been on the testosterone for a year," Myrna says.

Myrna says being in the study has been a fantastic experience for Austyn. "Much of the credit is due to the absolute professionalism of Dr. Nokoff and her staff. Syd, [the research coordinator] especially, has made the study a warm and enjoyable experience."

Nokoff says the lack of information that exists on hormonal therapy and its effects on physical health drives her increased focus on research. She wants to find the answers to questions that parents ask about the impact of hormone therapy on their child's physical health.

Last year she completed a study called "Trans Health: evaluation of markers of cardiometabolic health and well-being in transgender youth" involving 68 individuals. The study took place in the CCTSI's Clinical and Translational Research Centers at Children's Hospital and University Hospital. She is in the process of analyzing the results and writing up the article for publication.

"In the long term, I am interested in determining what constitutes a healthy ratio of testosterone and estrogen to optimize health," Nokoff says.

She hopes her work will evolve the standard of care for transgender children and adolescents. Most studies have been focused on adults and there has been very little attention given to the physical health of transgender adolescents, and virtually no research on the impact of blocking their puberty before starting testosterone or estradiol. Her research is some of the very first to address the effect of the hormones on physical health of adolescents (versus mental health).

"A lot of people make educated guesses about risks of testosterone and estrogen. I would like to try to move this from assumptions to actually having some data," Nokoff says.