Pediatrician develops tool to improve care for children with severe neurological impairments
Wendy Meyer | CCTSI
Dec 21, 2020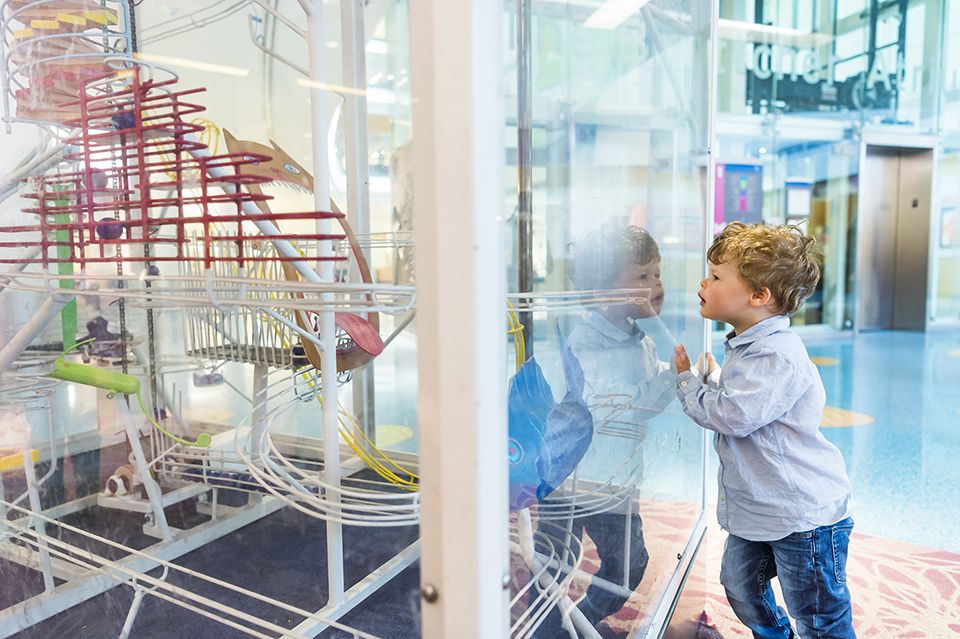 Imagine if you will that you are the parent of a child with a severe neurological disorder. Your child is nonverbal, depends on medical technology, requires a G-tube for nutrition and is cared for by a large team of medical specialists. And your child is currently taking 15 medications. Since your child is nonverbal, it's up to you to communicate any and all symptoms to his or her medical team. During your clinic appointments, you invariably forget to report a symptom or two, which might be relevant to achieving the best possible medical outcomes.
Dr. James Feinstein, a pediatrician who has dedicated his career to treating children with complex chronic conditions and severe neurological impairments, has developed a tool so parents may easily and comprehensively report their child's symptoms. He has just published his research on this topic in
JAMA Pediatrics
and in
JAMA Open
.
"The overarching goal of this project is to improve medicine safety in children with special healthcare needs and medical complexity," says Feinstein, Associate Professor of Pediatrics in the School of Medicine and an attending physician in the Special Care Clinic at Children's Hospital Colorado. "It will help us do a better job of measuring symptoms in children before and after they have changes in their medications so that we can detect adverse effects or consequences."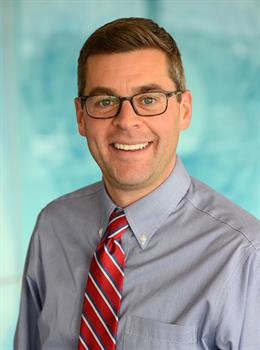 Feinstein (pictured at left) developed the tool in collaboration with Drs. Rob Valuck, Allison Kempe and Diane Flairclough at CU Anschutz. It is already in use with patient families and clinicians at Children's Hospital Colorado. When a child with severe neurological impairment starts a new medication, an assessment automatically gets sent to the patient's parents or caregivers at home.
The assessment collects 28 structured symptoms—from insomnia, irritability, vomiting, diarrhea and more. Parents report the symptoms, the frequency, the severity and the extent of bother. Once completed, the information is automatically uploaded to the medical record, which can display total and individual symptom scores graphed over time. The provider will have the data at his or her fingertips for the next clinic visit.
"His tool is really the first attempt to systematically collect data about the day-to-day symptoms of complex pediatric patients from their parents' perception," Kempe says.
The early research Feinstein has done involves children with severe neurological impairment but the tool is applicable for any child with complex conditions.
Fairclough says, "The most useful aspect of this tool is to identify symptoms early that might indicate drug interactions from polypharmacy…and to give parents a voice."
The main finding in Feinstein's research so far is that parents reported far more information using the assessment than they would in a clinic visit.
"As clinicians, we are very good at identifying severe or life-threatening symptoms, like seizures or breathing difficulties. But for many more subtle symptoms—irritability, nausea, fatigue—we do a less favorable job of identifying and recording these symptoms," Feinstein says. "This is where we can add value."
In the JAMA Open paper, Feinstein provides an initial assessment of patients' baseline symptoms, by looking at the medical profiles of these children. "By looking at reported symptoms and medications, we have the opportunity to improve medication management. This will become even more powerful when we look at these data longitudinally."
Feinstein has engaged with many of the programs and funding opportunities of the
Colorado Clinical and Translational Sciences Institute (CCTSI)
. He participated in Clinical Faculty Scholars program where he met several mentors who have been instrumental to his research. He received the KL2 Scholar award and shortly thereafter received a K23 from the NIH. He is currently in his fourth year of this five-year grant.
Over the next several months, Feinstein looks forward to finishing up analyzing the longitudinal data from children and families enrolled in the study. "After we confirm that we can detect changes in symptoms after an intervention, the system will be ready to be rolled out. The next step will be to use this system to provide real-time symptom data to clinicians in the Special Care Clinic," he says.
Children's Hospital Colorado has one of the largest outpatient clinics devoted to primary care for children with special healthcare needs. This clinic is staffed with general pediatricians and subspecialists who provide comprehensive medical care for children with the most medical complexity. The Special Care Clinic serves more than 4,000 patients from across Denver Metropolitan and the Rocky Mountain region.
Ultimately, the goal is to improve the information available for providers, empowering them to respond to symptom changes in real time.
"Just like heart rate trends from our Apple watches or weight loss over time from a wireless scale, what if we had longitudinal symptom data too?" Feinstein says. "Wouldn't it be useful for a provider to be able to see a downward trajectory in a child's alertness or energy levels after starting a medication with central nervous system effects, long before we see heart rate or blood pressure changes requiring an emergency visit?"