Zoobiquity Colorado
Conference to focus on regenerative medicine in man and animals
Wendy Meyer | CCTSI
Oct 3, 2018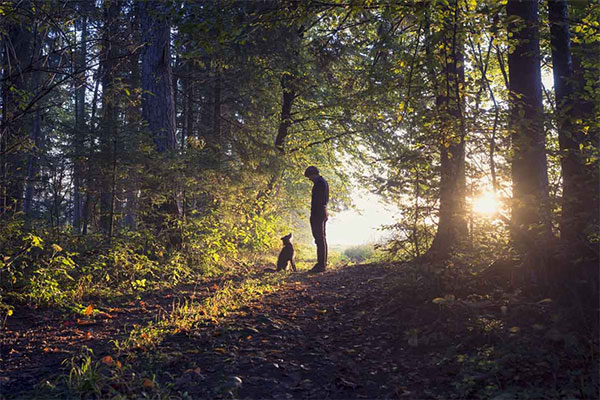 This fall, researchers in Colorado will have the unique opportunity to attend a national meeting on regenerative medicine advances that just happens to be in their own backyard.
Zoobiquity Colorado: Connecting human and animal health through regenerative medicine
is a two-day conference that will take place at the University of Colorado Anschutz Medical Campus and Colorado State University on Oct. 5 and 6, 2018. The conference will focus on cutting-edge regenerative medicine advances, and is built on the One Health concept that brings together leading clinicians and scientists in human and veterinary medicine.
Zoobiquity Colorado will highlight the laboratory and clinical research of human and veterinary investigators and foster ongoing and future collaborations. Already, researchers at CU Anschutz and CSU participate in many collaborative projects that include clinical trials at CSU's James L. Voss Veterinary Teaching Hospital, and multiple studies in the CU Cancer Center and the Gates Center for Regenerative Medicine that involve natural animal models.
This program will consist of a half-day field trip to Fort Collins and tours of CSU research laboratories, followed by a full day of research presentations and panel discussions on the Anschutz Medical Campus in Aurora. Busing between campuses and meals will be provided. For more information, go to the
Zoobiquity Colorado conference web site
.
Stellar faculty from both campuses – and scientific luminaries from around the world – will highlight some of the excellent work done in animal patients that can benefit their human counterparts suffering the same or similar medical maladies.
Topics and speakers include:
• Frank Barry, PhD, Professor of Cellular Therapy at the Regenerative Medicine Institute, National University of Ireland Galway
• Dennis Roop, PhD, Professor of Dermatology, University of Colorado's Anschutz Medical Campus
• Lynne Boxer, DVM, Veterinary Medical Officer in the Office of New Animal Drug Evaluation
• Michael S. Perry, DVM, PhD, FRCVS, Avita Medical CEO and Director at Gamida Cell Ltd. and Bioscience Managers Pty. Ltd.
• Regenerative medicine approaches to cancer, wound healing, orthopedics and ophthalmology
• The regulatory environment in human and animal research
• Perspectives from the Food and Drug Administration (FDA)
The conference is co-hosted by the Gates Center for Regenerative Medicine at CU Anschutz and CSU's College of Veterinary Medicine and Biomedical Sciences. CCTSI is helping to sponsor the conference. For more information on keynotes speakers, topics and registration, contact
Aimee Oke
or go to
Zoobiquity Colorado
.
Categories:
Anschutz Medical Campus

center

clinic

Colorado

Community News

institute

Researcher

|
Tags:
translational research